The Next Chapter…
Exciting times are afoot!… The last few weeks have been spent enjoying Christmas and lovingly preparing several batches of diamante and ribbon-wrapped Wedding Invitations and Save The Date Cards for some fabulous couples – I'll share some photos a little further down the line when I'm sure that all the guests have had first look!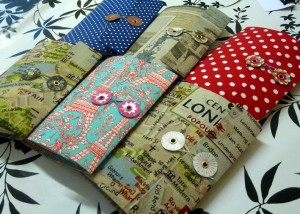 I have also been preparing my Beginners' Bookmaking – Button & String Journal class at The Craft Studio (next Sunday, only 1 place left)!…
Clare has just taken possession of the key to a gorgeous shop nextdoor to The Hand & Heart pub, which is rather convenient – that is one FINE drinking/eating establishment! 😀 and of course the wonderous, Focus Gallery is right across the road!… Joy of joys!
Clare has such a great eye for colour combinations and has created a truly beautiful learning environment for the learners and the tutors to enjoy – can't wait to get started!… Clare will also be selling carefully selected craft materials to compliment the workshops, as well as some irresistible hand-crafted gifts and treats 🙂 … So as we hoist the patchwork flag, I wish the very best of British luck to The Craft Studio and all who sail in her and look forward to sharing many hours of crafting joy with all the creative souls who step aboard!
~ Manton x
Latest Products